We independently select these products — if you buy from one of our links, we may earn a commission.
34 Perfect Gifts For Coffee Lovers
Finding the perfect gifts for coffee lovers in your life can be a bit overwhelming, especially if you're a more casual coffee drinker and you're trying to buy for an enthusiast.
You want to pick out quality stuff that they'll enjoy, or at least fun novelties that they'll get a kick out of, but you probably don't want to spend a fortune on something that they won't need/use.
The big challenge is that you don't want to get them a worse version of something they already have. For example, they may have spent hundreds of dollars on a high-end coffee grinder from a speciality shop. In that case, a bag of nice coffee beans is going to serve them infinitely better than a $15 grinder.
Gifts Under $50
With the gifts ideas in this category, it's important to make sure they don't already have higher-end versions of these things. There's no sense getting someone a stovetop espresso maker if they only drink shots pulled from a La Marzocco GS/3.
Coffee Subscription Boxes
Subscription boxes are an excellent gift, and there are many different types to choose from. It seems like there's a box for just about anything these days, but if you know someone who loves coffee, you won't find a better option than a coffee subscription when it comes to gifting them different beans to try.
Your loved one will receive new coffees to taste on a regular schedule, which is a great way to try new types of coffee from all around the world. Look for options that are freshly roasted, since that will really set these beans apart from what you'll find in a grocery store. Freshly roasted beans are a favorite among coffee lovers.
5 of the best coffee subscriptions boxes:
You can read our full review here
---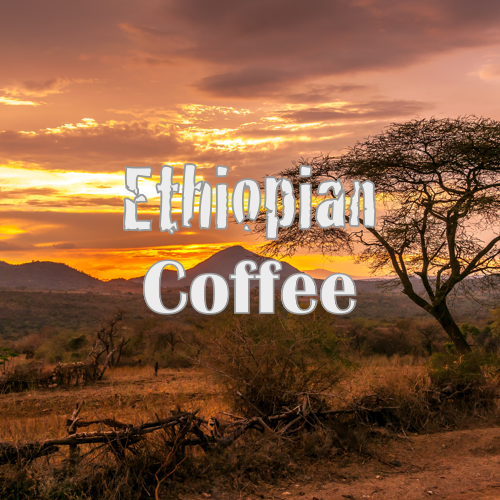 A Yirgacheffe is a gift that any serious coffee lover cannot disregard. A famous single origin from Ethiopia, the original land of coffee, it is a coffee that has been on the radar of the most prestigious cafes in the world for decades. Volcanica coffee's selection of Ethiopian Yirgacheffe is a FairTrade, organically grown, and medium roasted coffee that will not delude any coffee fans. With its bright acidity, fruit-like, and floral tones, it is a fascinating coffee. Flavorful but not too intense, it will meet the preferences of many coffee experts. And even if you are gifting it to a newbie, it will be an excellent introduction to the world of quality coffee origins.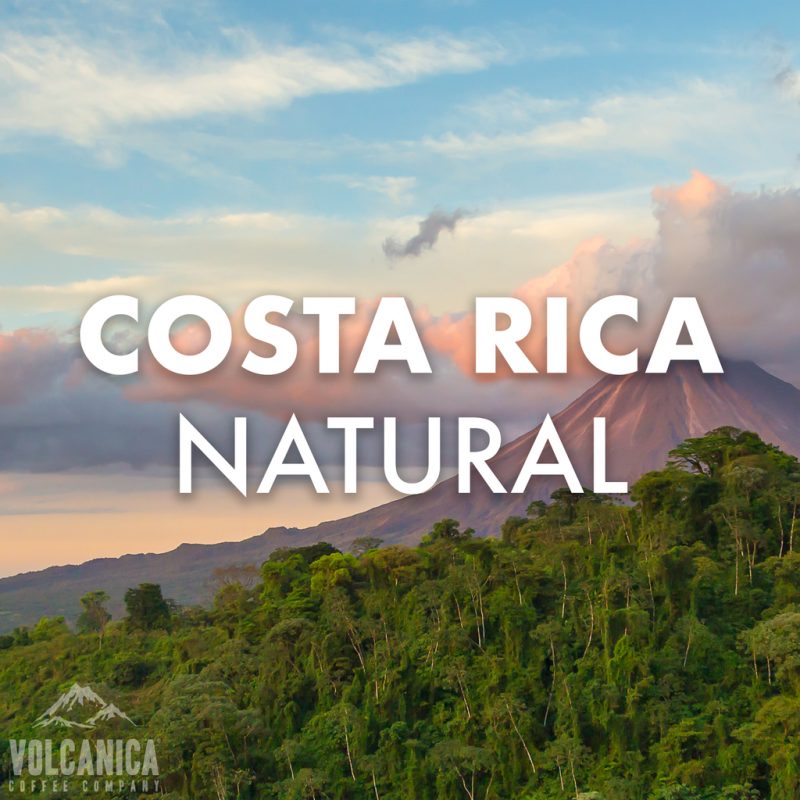 Coming back to Latin America, Costa Rica is a land of excellent, vivacious, and renowned coffee. The mountains of the Tamazu region are known for their quality coffee output. This offering from Volcanica Coffee is a perfect example of this. For coffee drinkers that like their coffee bright and with some acidity, the Costa Rican coffees are a superb choice. This one specifically is very fruity, strawberries and oranges, and floral, medium roasted to preserve and enhance the most flavors and render justice to the excellent Costa Rican coffee beans. An idea for a successful gift that can be appreciated at any time of the year.
Here's a great coffee scale made by Coffee Gator. Connoisseurs will weigh their beans using a scale, rather than just eyeballing the amount to use or using a tablespoon, in order to get an exact measurement that is consistent time and time again.
This is particularly important for espresso drinkers, since they're often on an on-going quest to dial in the perfect measurements for a flawless drink. It can handle up to 6.6 pounds, making it versatile for more than just coffee. It's accurate to 0.003 oz, making it great for getting the exact same cup of coffee each morning once you've got your favorite brew dialed in.
---
Isn't it fitting that one of the best gifts for coffee lovers would be a coffee table book? This book, The World Atlas of Coffee, is all about coffee all around the world.
From beautiful maps, to tons of interesting information about coffee around the world, it's always fascinating to learn more about the origins of our favorite drink. Written by a World Barista Champion named James Hoffmann, this book is filled with excellent research and insights.
---
A gooseneck kettle is perfect for making pour-over style coffee, a favorite among connoisseurs and often considered as one of the best ways to prepare a perfect cup. The long, narrow neck allows you to pour out the water very carefully, a little bit at a time, in order to get a flawless pour-over.
This particular gooseneck kettle is made by a company called Coffee Gator, and it's one of the best options out there, especially in this price range. It's made using high-grade steel, it has a built-in thermometer (very important!), it's the perfect size to make a good amount of coffee without making too much (which also helps it boil more quickly), and it looks very stylish.
---
This pour over coffee maker by Chemex pairs up with a gooseneck kettle, beans, and boiling water to make one of the best in-home coffee experiences you can have.
Since it's relatively inexpensive compared to even mid-tier drip machines, why doesn't everyone make their coffee this way? Well, it's a labor of love. It takes longer, and it's more involved, but some people find the process relaxing and even meditiative.
---
A french press is an incredible little tool to have in your kitchen. Right up there with pour-over, it's also considered one of the best ways to make coffee at home, and one of the best ways to make coffee period without investing a small fortune into all sorts of fancy machinery.
Along with a french press, the lucky person to get this gift will also need a kettle. It doesn't have to be a gooseneck in this case, just a regular kettle will do.
We chose this french press made by Cafe Du Chateau over some of the other options because it's the best of both worlds. You get that slick stainless steel look, but you can still see what's going on inside, and you get the benefit of glass which won't add any unwanted taste to your coffee.
---
One of the most interesting and fun things about coffee is trying out different ways to prepare it. You can gain some real insights into a culture by trying their styles of coffee. This particular kit is used for making Turkish coffee, along with Greek, or other Arabic styles.
It comes with two cups, two cup holders, two saucers, two lids, and an 8oz copper coffee pot. Everything in this gift set is well-made, and almost has an art-like quality to it, making it excellent to keep on display. It also comes with some coffee beans from a popular Turkish brand.
---
This little tool is great for making a makeshift latte, you can warm milk in a small sauce pot and then use this to make it frothy for a number of different drinks. It's handhand, battery operated, simple to use…
It might not give you the same experience as a latte from a high-end coffee shop, but these types of handheld frothers do a great job for at home, they're quick and easy and affordable, and very quick to clean. This particular handheld frother is above average in terms of quality and durability.
---
This small gift is great for a co-worker, a stocking-stuffer, or just a little something to show someone you're thinking of them, and you want their coffee to be warm.
It's nice to have on a desk, and will work with most coffee cups or mugs. It just sits there, you turn it on, put a cup on it, and it'll keep the contents warmer.
This mug warmer by Mr. Coffee is about as simple as it gets, there are some higher-end options out there that cost more, but they still serve the same basic function, and this one gets the job done just fine.
---
The AeroPress is a wildly popular way to make coffee or espresso at home. You simply assemble it with a filter in place, add your beans, and then add the water and slowly press, while the AeroPress sits on top of your mug.
It results in a very, very high-quality cup of coffee, it's probably the most affordable and simplest way to get coffee at this level of quality. This is a must-have for any coffee lover.
---
Naturally, we can't make a list of gift ideas for coffee drinkers without including at least one novelty coffee mug. This one looks like a prescription bottle, except it's a prescription for coffee. It's kind of cute, and reasonably priced. It holds 12 oz. of coffee.
If you're looking for a more serious vessel for coffee consumption, we'll look at a couple of great options shortly.
---
Premium Instant Coffee
Hold onto your pitchforks for a second. Instant coffee might be considered a mortal sin among coffee connoisseurs, but this particular one is pretty interesting. It's freeze dried, and stands miles ahead of what you might expect from "typical" instant coffee. Make no mistake, this is a premium product.
It comes with 8 servings, and each one comes in a handy little tube so you can take them with you on the go. There are no additives, and it is some of the best-tasting instant coffee you'll come across.
---
An important part of the maintaining the quality of coffee is to have proper storage. This coffee canister from the Gator Coffee brand seals in freshness to keep your beans fresher for longer. It also has a vent to get rid of co2 that's emitted naturally from coffee over time.
This canister is available in a number of different colors, and also comes with a scoop and a travel jar so you can have fresh coffee with you on the go.
---
Here's another little stocking-stuffer type gift, it's super high-quality soap made from real coffee grounds that help to exfoliate the skin. It's a relaxing, luxurious experience and it's the kind of thing that's nice to have and to try out, but probably not something that one would think to buy for themselves – making it a perfect gift idea!
The mocha java mint is a unique fragrance, and it's made with high-quality oils that are great for skincare.
---
We've talked about how drip coffee isn't necessarily going to be the highest quality option out there, but it sure is convenient. When people are over, do you really want to stand there making 12 separate cups of pour over? Instead, the Brew Station by Hamilton Beach allows everyone to easily fill their cup, no hassle.
You simply brew the coffee, and the machine will keep it warm for up to 4 hours. When you want to fill your cup, it's ready to go.
---
Under $150
Next up, let's look at some higher-end gifts ideas that are sure to delight whoever is lucky enough to receive them.
Cold brew coffee is a great way to experience some different flavors you wouldn't normally find in a bean, the slow process without heat allows some very unique tastes to come to the forefront. Not only that, but you make it ahead of time, which can save time in the mornings. Just add ice, any sweetener or milk you'd like, and you're all set.
This Cold Brew maker by Kitchenaid makes 28 ounces at a time, and has a convenient spout on the front. Since cold brew is more concentrated, that 28 ounces will make you at least 7-8 cups worth once you've watered it down a bit, or even more depending on how strong you make it to begin with.
---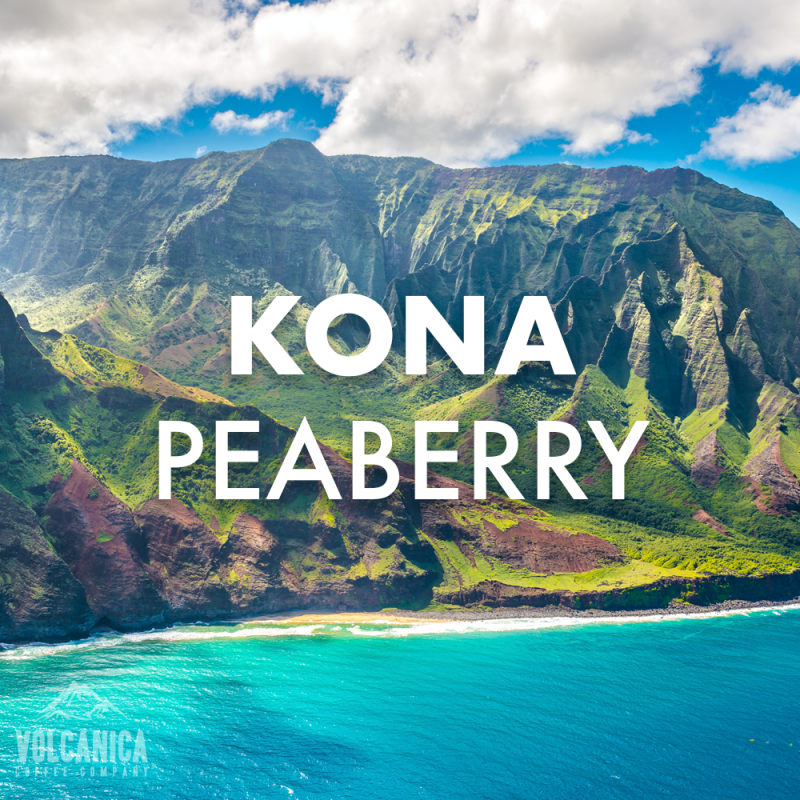 Speaking of worldwide famous coffee, what about a Kona? Growing in the Hawaii islands, the Kona is by far the most famous origin being cultivated within the USA. It has been receiving praises for many decades by coffee connoisseurs. This offering from Volcanica Coffee is of the peaberry type, which is a mutation of the coffee beans where instead of two growing close together, only one grows. That makes it much bigger and with a fuller array of flavors. This coffee is certified by the Hawaiian Government. A smooth, luscious and intensely aromatic coffee that will be an outstanding choice as a gift. It rightly deserves an entry in this Holiday Gift Guide.
Here's a pour over coffee kit that comes with a ceramic dripper that can sit on top of your coffee cup or on top of the included pot. It comes with a spoon for measuring the perfect amount of coffee, and filters to ensure that you get a smooth drink with no sludge.
Hario is a popular brand when it comes to gear for making pour over coffee, and this gift pairs up perfectly as an addition to the gooseneck kettle that's coming up next.
---
This beautiful gooseneck kettle is perfect for making pour overs, and it's very aesthetic. This is a high-quality product, so at 1200w it will heat up very fast.
The variable temperature control gives you options to get your cup perfect. It's interesting to play around with different temperatures, since they'll bring out different flavors from your beans. This kettle will help you take your pour over coffees one step closer to perfection, and isn't that what it's all about?
---
One of the things we liked about the french press under $50 that we looked at is the fact that it gives you a crisp stainless steel style, but also the benefit of being able to see inside. With this one, however, you can't see inside – but it's still such a well-made product that it compensates for that.
Frieling has made a double-walled French Press that also has two screens inside, a regular one and an ultra-fine one. If you don't like getting that bit of sludge at the bottom of your cup of coffee, this will do a great job of filtering out even the more finely ground coffee beans.
---
Now, if you want a high-end french press that is see-through, here's an excellent glass option by It's American. It's double-walled so it doesn't get too hot to hold, but it also keeps your coffee warmer for longer.
It comes with a little reusable pod that you put the coffee grounds into, as opposed to other styles of French presses where you end up having to scrape the spent beans from the bottom.
---
A manual grinder is an excellent way to get a uniform grind, and it'll do a better job than electric grinders in the same price range.
To get a perfect grind, you're looking at having to spend hundreds of dollars, but a less expensive manual grinder can do a great job without having to spend a ton.
It's a little extra work, but it's great for people who really enjoy being involved in the whole process and appreciate a better grind for the price.
---
Looking to turn heads, while enjoying a premium cup of coffee? This siphon coffee maker has a cloth filter, which does an exceptional job of filtering out even the smallest coffee ground dust. It's comparable to a good pour-over, but brewed using a more complex and interesting process.
For people who really enjoy the practise of being hands-on to brew their coffee, this is a must. It's also a show-stopper when you have people over.
---
Compared to the handheld milk frother featured earlier on, this one is truly a next-level experience. It does a much better job than the smaller handheld ones, it creates more uniform bubbles in the milk, and a smoother froth.
This is essential for making great lattes at home, and other cafe-style drinks. When you think about spending $5, $6, or even $7 for speciality drinks when you're out and about, getting some decent at-home gear like this pays for itself very soon – and makes an excellent gift.
---
High-End Gifts for Coffee Lovers
Now let's take a look at some of the more expensive options out there, when you're looking for a serious gift for a serious coffee drinker.
When you strive towards perfection from your coffee, it quickly becomes quite apparent how important the grind is. In fact, many people stress the importance of a perfect grind, saying it's the most important element, even more so than the coffee maker itself.
You could say that the Vario-W is the Cadillac of coffee grinders, but it might be more accurate to say that the Cadillac is the Vario-W of cars.
This is a serious grinder for a serious coffee aficionado. Hundreds of settings, the ability to grind by weight, and everything else about this device make it perfect for brewing any type of coffee with the essential uniform grind to make your cup perfect.
---
The Technivorm Moccamaster is the pinnacle of drip coffee at home, often described as being the absolute best drip coffee machine you can use in your house. It's great for someone who wants exceptional quality coffee brewed at home, without the hassle or price of a high-tier espresso machine.
Is the average coffee drinker going to notice a 10x improvement between this and a coffee maker that costs $30? Probably not, but this isn't for the average coffee drinker.
---
Once somebody has perfected every step of the coffee making process, dialing in everything perfect and getting it just the way they like it, what's next?
Roasting their own beans.
This requires a gas burner to operate, and this unit is more on the industrial side, for a true aficionado. If you're looking for something a little simpler, check out the next option…
---
Here's an electric roaster that's a little better suited to home use than the previous one. It's more accessible, and still leaps and bounds better than any of the cheaper-style roasters out there. If you're going to do it, you might as well do it right.
Buying green coffee beans and roasting them in-home, then using any of the excellent preparation methods we've explored, is a path towards the perfect cup. The promise land. The Holy Grail that every serious coffee drinking is always searching for.
---
Breville might not be the absolute best brand in espresso makers, but they make solid products that get the job done, and are more accessible than some of the ultra premium options out there, and are more reasonably priced than many of the other higher end machines. They fill this section of the market perfectly.
They make options for a couple hundred dollars, but those fall short and you would likely be better off with an AeroPress or something similar. When you start to get into this range, however, you end up with machines like this one that are perfectly capable of pulling excellent shots, without costing you thousands of dollars.
---
The super high end Gaggia Babila is a beast of an espresso machine designed to make any number of different drinks, including just a regular brewed coffee. This machine has a dual boiler so it can make your milk and your shots at the same time with ease.
It's a high-end espresso maker for people who don't necessarily want to get too finicky. It takes your coffee from bean to cup, including the milk frothing process, at a the press of a button.
---
Final Thoughts
Along with these professional-level gifts for absolute coffee fanatics, we also recognize that there are plenty of casual coffee drinkers, and our list reflects some great choices for them, too. These gifts will help them dive deeper into the world of coffee.
Cut through the confusion, and pick out a perfect gift that the coffee lovers in your life with love, whether they're already obsessed, just starting out, or somewhere in between.
From some of the less expensive options that are a great way to let someone know you're thinking of them, to gifts that exude absolute luxury and the pinnacle of quality coffee – there's something for everyone here.
---
---