We independently select these products — if you buy from one of our links, we may earn a commission.
Best Entry Level Grinder? – Bodum Coffee Grinder Full Review
Bodum is a renowned name in the world of coffee. Perhaps you've heard of it related to the French Press, of which Bodum has made an iconic version. But Bodum isn't only that. It makes a vast selection of kitchenware and coffee tools. Particularly among their products, grinders are being more and more recognized as worthy of the brand's name.
But how do the Bodum Coffee Grinder line compare to the competitors'?
Is Bodum as good at making grinders as it is at making French Presses?
That's what we are going to find out!
Common Features
Bodum offers 3 different coffee grinders: 2 burr grinders and a blade one. All have in common the stylish, sleek, mostly black appearance that is common to many Bodum's products. The grinders are consistent between each other in this regard.
All of their operating parts, whether burr or blades, are made of stainless steel. Some other burr grinders use ceramic, which is more resistant and costly.
The first model we're going to talk about is the Bistro Premium Burr Grinder. It is the premium version of the basic Bodum burr grinder. As you can expect from a premium version of any product, the Bistro Premium Burr Grinder is well-constructed!
All parts are either stainless steel, borosilicate glass, rubber, silicone and, lastly, plastic. The core parts are stainless steel as per the whole Bodum's grinders line. It has a pre-set timer to grind a specific amount of beans and no more.
The grind size is obviously adjustable in 12 different settings, from the extra fine to the pretty coarse, good for espressos till French Press.
The Bistro Premium Burr Grinder has a friction clutch that helps to prevent damage to the gear itself. It can hold about 7.75oz of coffee beans. A few colors are available, black, white, red, chrome and copper (both in a die-cast and shiny version). It is an impressive burr grinder that won't cost you too much, considering it has a premium-quality construction.
The Bistro Standard Burr Grinder costs just a little more than half its premium cousin, while retaining the 12 grind size settings and the stainless steel conical burr grinder. The lower prices means more compromising in materials and build quality: instead of borosilicate glass, this machine has a plastic coffee catching container.
This won't change much in terms of durability but it's worth keeping in mind before deciding which Bodum grinder to buy.
The Bistro Standard Burr Grinder doesn't offer a timer, a friction clutch and the various color options of the Bistro Premium. Considering the price, if you won't miss any of these and aren't looking for a specific color, the Bistro Standard Burr Grinder is a good choice.
The only Bodum's blade grinder available, the Bistro Blade Grinder is a compact, functional and affordable model. Much of the price drop is due to it being a blade grinder instead of a burr one, as per any other grinder companies out there.
The Bistro Blade Grinder doesn't have any presets for grind size. You should rely on actually looking at the ground coffee from the transparent top to know when the size is right for your needs. This is good for having a custom sized ground coffee, but of course it depends on how good you can gauge it with your own eyes.
Unlike the burr models, the Bistro Blade Grinder comes in even more colors, it's compact and has an overall slimmer profile. It does its job well for a blade grinder but coffee experts won't be looking at it as their best choice.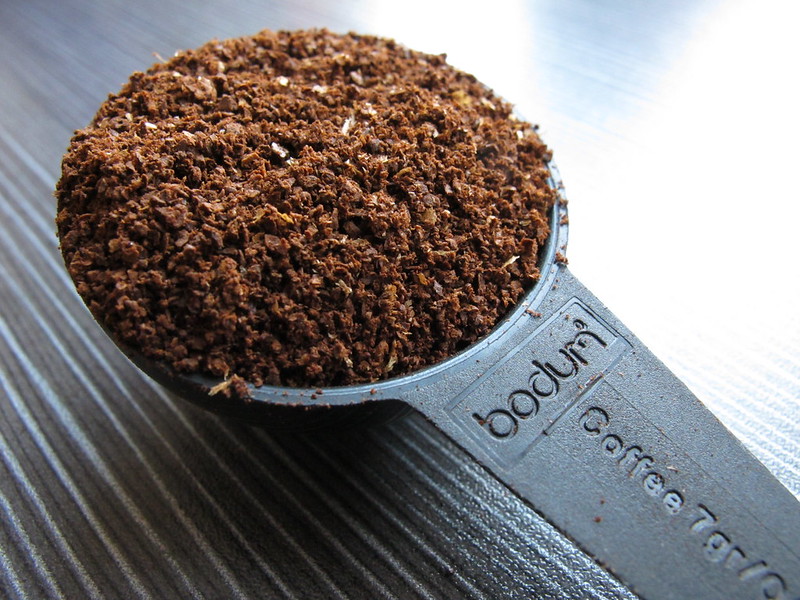 Burr vs Blade Grinders
The main difference and justification of the price for the blade grinder compared to the other two burr grinders is the technology under which they operate. A blade grinder relies on fast rotating blades to chop as precisely and uniformly as possible all the coffee beans you want to grind.
It is not a perfect job as the beans move and it's impossible to be 100% sure that all of them have been cut at the same angle and the same number of times as all the others. It won't be an uniform grinding unlike what a burr grinder can provide.
A burr grinder works by crushing the beans between grinding wheels that are a nonmoving surface. The beans are more uniformly crushed and the ground size can be much more accurately controlled. With such control you can be sure how the coffee grounds will come out from the grinder.
For simpler uses, where perfect accuracy isn't required, a blade grinder is cheaper and will work fine. If a precise ground sizing is needed, a burr grinder is a must. To learn more check out our full article on the difference between Burr and Blade Grinders.
Manual vs Electric Grinders
An alternative to these Bodum models would be a manual grinder. Bodum only offers electric grinders that work without using any human force.
What are the advantages of a manual grinder?
First, an electric grinder may heat the beans, modifying, even slightly, the final taste. This is generally not desirable. Most electric grinders work in short bursts to minimize the produced heat. A manual grinder doesn't have this issue.
Electric grinders are much noisier than manual ones. They need electricity to work, some work with a set of batteries that need to be regularly substituted. Manual grinders can work anywhere, even while you're traveling, making them a perfect choice for those who don't want to renounce a perfect cup of coffee even when away from home or the office.
Manual grinders of course cost a lot less than electric ones, which can be a deal breaker for some. At a more affordable price they can make a good first choice for those who are starting to grind their coffee at home and want to experiment with grinders without splurging.
Electric grinders shine at convenience of use: pressing a single button and letting the machine do its job unattended is way easier than manually having to operate the grinder yourself.
Learn more about how to manually grind coffee and check out some of the Top Manual Coffee Grinders.
Coffee Bean Types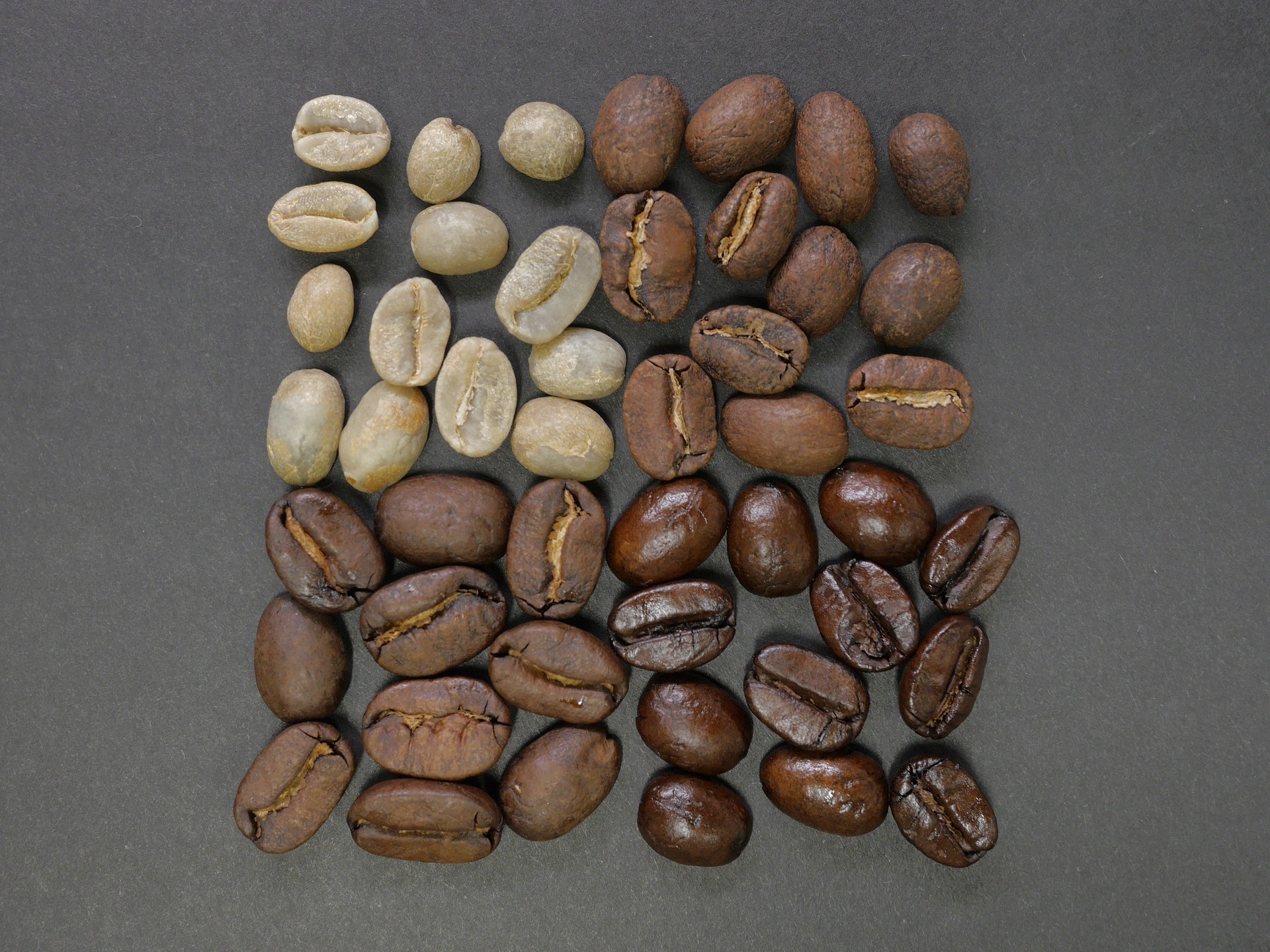 One caveat that all grinders, manual or electric, have is being possibly clogged by very oily coffee beans. Some of the darker roasts have more oils on the surface that when crushed by a grinder, the oil deposits themselves inside the grinder. Over time this ruins the machine.
This is not something that should worry you if you buy good quality beans, as it tends to happen more often with low-quality beans that have been dark roasted to hide their lack of flavor. Well-roasted beans should show a minimal amount of oils on their surface and will rarely if ever cause any damage to a grinder.
Who is this for?
But back to the Bodum Bistro grinder line. Any of the 3 models we discussed are entry-level, for casual coffee drinkers. If you're looking for a serious, heavy-duty model, these won't do.
The Bodum Bistro grinders are durable, reliable and work well for the occasional use, that don't require extreme precision nor speed. For the price, they're great, but do be aware of your needs.
Other Grinders
If you're looking for something else, there are a few alternative grinders that we recommend.
Alternatives of course are aplenty. The Capresso 560.01 Infinity Burr Grinder has 16 grind sizes, with 4 different levels of coarseness to more precisely define the exact size for your brew. It has the same stainless steel burrs as the Bodum line. It has a less sleek design but great durability and similar price tag to the Bodum Bistro Premium Burr Grinder.
For those looking for more, the Breville Smart Grinder Pro has a premium price for a premium product. Up to 60 grind size settings, a timer that works in 0.2 seconds increments, and a 18oz coffee beans capacity. For serious home-brewers, it's a definite step up compared to the Bodum grinders line.
A manual alternative to these electric grinders is the JavaPress Conical Burr Grinder. 18 grind size settings, ceramic burrs and an extremely compact design make this affordable manual grinder a serious choice for those looking to do things manually.
Conclusion
In the end, any of the Bodum Bistro Grinder line is a fine choice for those seeking to grind their coffee beans. They're sleek, durable and with enough features to get you started in the world of home coffee grinding. The Bistro Premium Burr Grinder is the most featureful, at a price. For newbies, the Bistro Standard Burr or the Bistro Blade will work OK too, if you accept their limits.