We independently select these products — if you buy from one of our links, we may earn a commission.
The Best Mexican Coffee
The first beverage that probably comes to mind when you think about Mexico is tequila. But Mexico isn't just excellent at concocting delightful inhibition killers, they're also exceptional at growing premium pick-me-ups.
One of the largest coffee-producing countries in the world, Mexico cultivates a high-quality Arabica bean that is mild, light-bodied, and smooth.
So, courtesy of Mexico, you can not only have one too many shots of Don Julio for Taco Tuesday, but you can also rise and grind with the perfectly balanced hangover antidote.
Chances are you haven't heard a whole lot about Mexican coffee in your premium coffee search. Fortunately, we're here to help you sift through some of the best brands on the market.  
Out of the Grey, Yachil Xojobal Chu'lchan Mexican High Grown Coffee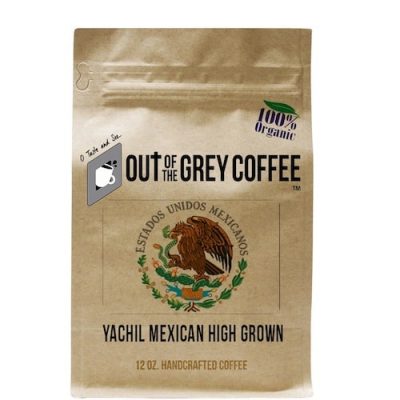 Dark-Medium Roast
Fair Trade/Organic
Dean's Beans Organic Coffee Company, Mexican Chiapas
Medium Roast
Fair Trade, Organic, Kosher
5 Best Mexican Coffee Brands
Volcanica, Mexican Coffee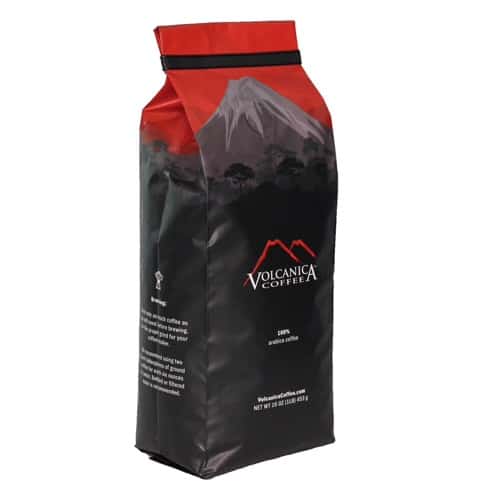 Sweet flavor, smooth body, and a hint of roasted hazelnut are just a few things you can expect from Volcanica's Mexican bean.
A long-time industry leader in importing gourmet and exotic beans, Volcanica knows a thing or two about sourcing authentic, high-quality coffee, and their Mexican coffee is no exception.
This well-balanced brew is '100% puro café de Mexico,' roasted to order, and offers just enough bite to keep you on your toes.
---
Out of the Grey, Mexican Custepec SHG Coffee
Hailing from the mountainous region of Veracruz, Out of the Grey's Custepec bean is fragrant, rich, and produces a highly-revered cup of joe.
The sweet aroma of dark chocolate, nuts, and caramel find their way into each brewed batch of Custepec beans, resulting in a bold, yet creamy morning brew that is packed with flavor.
According to Out of the Grey, this bag of beans is not only perfect for the passionate black coffee drinker and Espresso aficionado, but also for the coffee-lover that appreciates the occasional Cappuccino or latte-based drinks.
Both Custepec beans and Out of the Grey of an excellent reputation, so if you're looking to experiment with Mexican coffee, this would be a good place to start.
---
Out of the Grey, Yachil Xojobal Chu'lchan Mexican High Grown Coffee
There's no denying that this bag of beans has a pretty complex name, but Out of the Grey's Yachil Xojobal Chu'lchan coffee is well-balanced, pleasantly sweet, and remarkably mild.
Offering subtle notes of fruit, chocolate, and red wine, this Yachil bean also contains very little acidity and produces a smooth, clean cup of joe.
Yachil Xoiobal Chu'lchan, which translates to 'new light in the sky,' encompasses and supports small-scale coffee farmers from the Tzotzil and Tzeltal Mayan indigenous communities, so you can rest-assured knowing that a lot of love and compassion for coffee-growing goes into crafting the best beans.
Not to mention, Out of the Grey's Yachil beans are grown at high elevations in the beloved region of Chiapas, where coffee-farmers have a keen eye for quality control, safety, and implement strict, organic farming practices.
---
Dean's Beans Organic Coffee Company, Mexican Chiapas
Deans Mexican Beans aren't just making waves in the coffee-lover community for their sweet and smooth flavor profile, they're also leading positive change with respect to eco-friendly coffee-growing practices and respect for coffee-growers around the globe.
Dean Beans is celebrated as the nation's first 100% Fair Trade, Organic, Kosher andDirect coffee roaster. In fact, their Mexican bean is 100% USDA Certified Organic and shade grown, so you never need to worry about sipping on harmful preservatives, GMOs, or artificial additives.
As an added bonus, their one-pound bags are omni-degradable, so after you've polished off your bag of beans it can be composted, pollution free.
Grown in the treasured Chiapas region, Deans Beans offer subtle notes of cinnamon, a touch of pleasant acidity, and a smooth-body finish makes for the perfect cup any time of day.
---
Simpatico, Low-Acid Mexican Coffee
Imported from small, family-owned farms in southern Mexico, Simpatico's premium low-acid Arabica bean proves that even if you have a sensitive stomach, you never have to miss out on an exceptional brew.
Like other coffee roasters on this list, Simpatico is dedicated to quality. These beans are not only roasted in a revolutionary energy efficient facility, but they are also Organic, Fair Trade, and grown in an anti-pesticide zone.
Simpatico's beans are sourced from the mountainous region of Oaxaca, making them smooth, rich, and utterly delicious.
---
Mexico's Coffee Growing Regions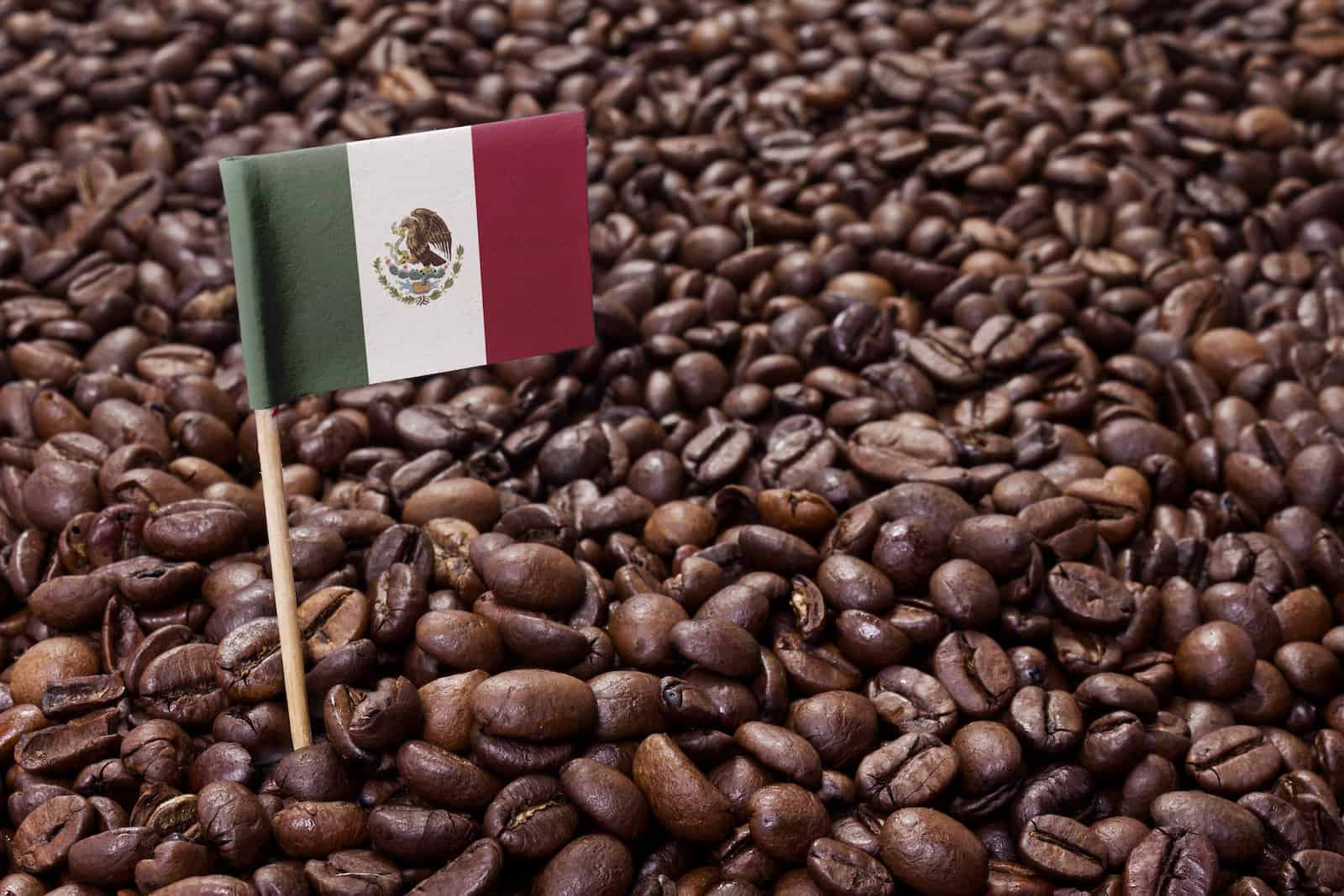 There are over 100,000 coffee farmers cultivating quality beans in Mexico, most of which are small, privately owned farms in the southern region of the continent.
Mexican coffee is classified by altitude, with beans growing at higher altitudes earning the prestigious designation of 'Altura,' or high-grown. For the most part, these highly-celebrated, premium coffee beans are produced in Veracruz, Oaxaca, and Chiapas.
Chiapas: Sitting near the Mexico-Guatemala border, Chiapas beans are notoriously medium to light-bodied, rich, and delicate. The Tapachula varietal, which is grown in the mountainous region on the Guatemalan border, have been known to rival even the finest Guatemalan beans.
Veracruz: Found on the gulf side of Mexico's central mountain range, Veracruz cultivates mostly lowland coffee. However, the highly-regarded Altura Coatepec, which is nutty, light, and bright, as well as Altura Orizaba and Altura Huatusco are grown in the mountainous areas near Veracruz.
Oaxaca: Grown on the slopes of the central mountains, Oaxaca is best-known for growing the Oaxaca Pluma bean, which is known for its light body and acidity.
Despite the variety of taste and tones found amid Mexico's coffee growing regions, Mexican beans are notoriously modest, making them the go-to bean for dark-roast blends.
Café de Olla
Are your coffee-drinking buddies giving you grief for adding sugar to your brew? Well, as it turns out, if you're drinking coffee in Mexico, you're one step ahead.
In Mexico, coffee is traditionally brewed with cinnamon and sugar to complement the light-bodied flavors found in most Mexican varietals.
So, if you're feeling inspired by the history and culture of Mexico's coffee cultivation, consider trying Café de olla, a mixture of coffee beans, cinnamon, and piloncillo (Mexican sugar).
Conclusion
While you can't really rely on a Tequila sunrise to get you through your early morning meeting, you can unquestionably count on a premium Mexican coffee.
Mexico consistently produces light-bodied and smooth beans, with just enough acidy snap to put a pep in your step. They also happen to be one of the most undervalued coffee-growing artisans in the business.
So, if you're looking to elevate your coffee-drinking game, high-quality Mexican beans are worth a second look.