We independently select these products — if you buy from one of our links, we may earn a commission.
Best Instant Coffee – Top 13 Brands That Taste Great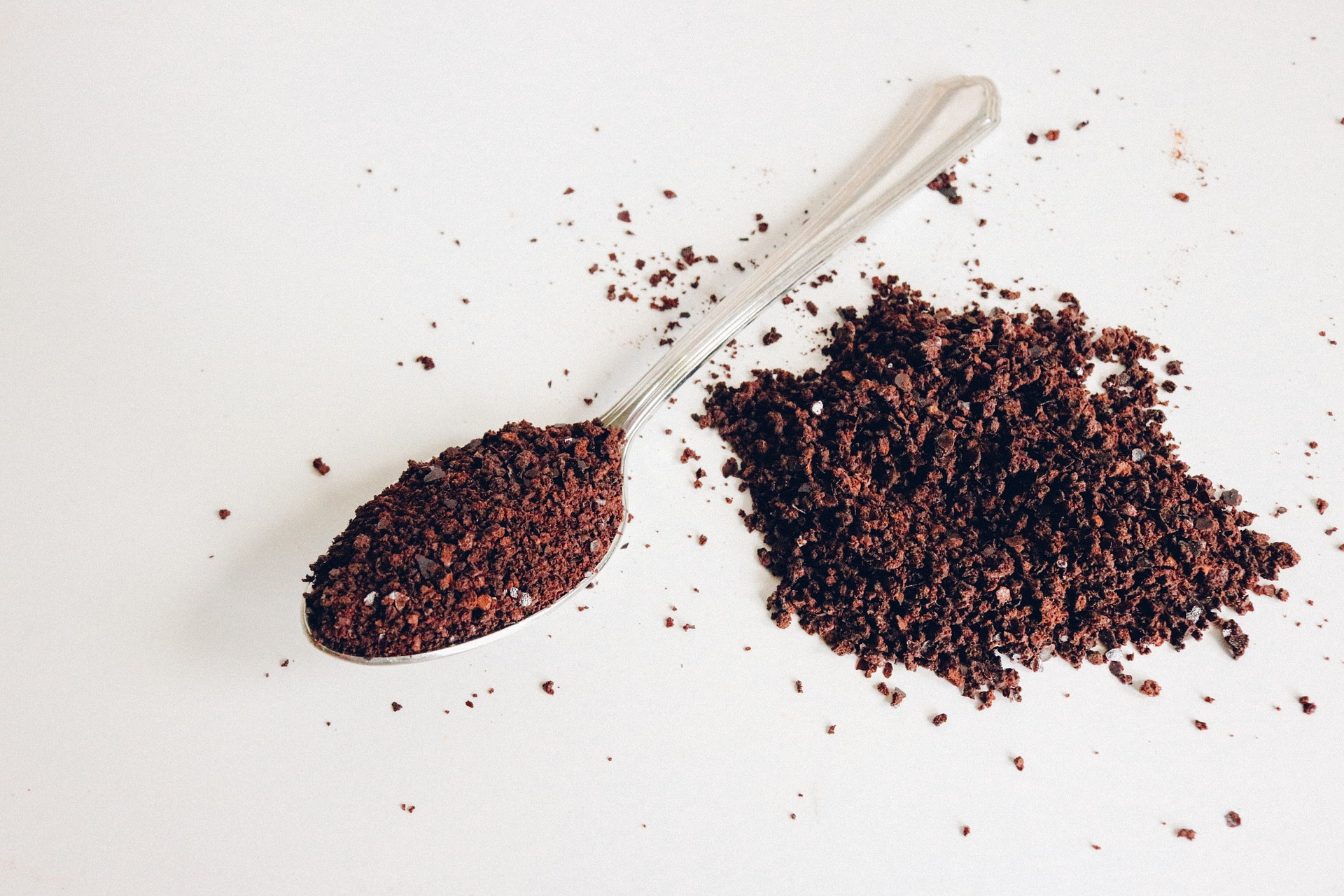 So you're probably thinking…
"I thought the best things in life took time..?"
Well, you're right, MOST great things in life do take some time. But there are always some exceptions.
Sort of like winning the lottery, or in this case, having an instant, delicious cup of go-juice.
If you suffer from the occasionally missed alarm that leads into a late start for the day, then you also wind up with searching for the nearest Starbucks for an expensive quick fix.
But not anymore!
Just because you woke up late doesn't mean you have to go without a delicious yet affordable cup of coffee. And it's all thanks to instant coffee. Coffee, arguably the next best invention, right behind sliced bread.
Let's explore our top instant coffee brands in today's review and a buyers guide! This should help you find the last minute morning saver or the perfect gift for a coffee lover.
100 % Columbian arabica coffee
Freeze dried
Can be used in cold and hot water
Top 13 Instant Coffees
Sudden Coffee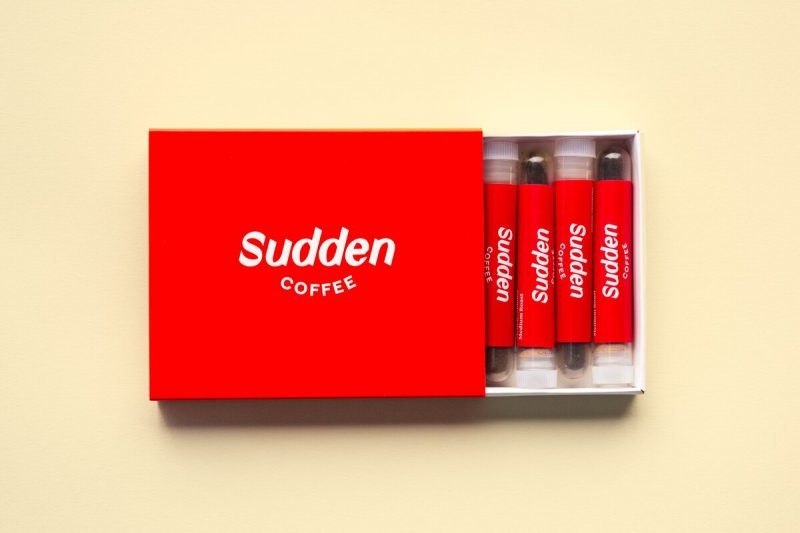 Sudden Coffee is a top pick for enthusiasts who want instant satisfaction without compromising on great taste. That great taste comes from the unique process used to make this instant coffee powder.
Normally instant coffee is prepared by spray heating and spray drying coffee grounds.
With Sudden Coffee, the coffee grounds are freeze-dried. Then they're slowly dehydrated in a controlled environment to keep out contamination.
Next, the freeze-dried grounds are put into vacuum-tight sealed tubes. This preserves the grounds and helps keep the flavor of the coffee for longer.
This process makes Sudden Coffee one of the top brands for instant coffee.
Producing some of the freshest, most flavorsome full-bodied cups of coffee, Sudden can be mixed in both cold and hot water, making it very versatile. You can enjoy a nice cup of iced coffee in the summer or a cup of hot Joe in the winter.
It can also be used to make other caffeinated drinks such as iced lattes and piping hot cappuccinos. While it may not be as affordable as the other brands, you certainly get you to bang for your extra buck, and it is so worth it.
---
Waka Instant Coffee
Waka Instant Coffee also uses the freeze-dried method instead of the heating method. The heating method tends to damage the crystals, so by freeze-drying they can preserve the integrity of the coffee.
This will give the coffee a full body and rich flavor and aromatic smell.
Waka comes in its signature 100% Arabica from Columbia and 100% Arabica from India.
The vacuum-sealed packaging also contributes to the bold flavor. The package is small, light, and easily kept such that it can be kept at home, at your office desk, or even carried with you in a purse or backpack.
While some other brands may have a sour and ash-like taste, Waka Instant Coffee delivers a delicious cup. It has a high-quality flavor with dark, earthy, and mild roast flavor. It can also be used in cold water too if you prefer to have a cold coffee on a warm summer day.
The brand may be a little pricer than some of the other instinct coffee brands, but the rich dark roast flavor is certainly worth it.
---
Starbucks Via Ready Brew Coffee
Starbucks Via Ready Brew Coffee is one of the best instant coffees especially if you need a good cup of joe while taking a hiking or camping trip.
Other brands may have dulled your pallet, setting a lower expectation of what instant coffee can taste like and how good it can be. Starbucks VIA sets a new standard. While it is still affordable the flavor is rich.
For those who are fans of black coffee, this blend has no added sugar. Simply mix the crystals with water for a strong cup of black coffee.
Be on the lookout for imitators of this brand that claim discounted cost or to be on sale. It has been reported that these are close to or have already gone past their expiration date. Be sure to choose a fresh bag to ensure the best taste results.
Overall the Starbucks VIA Ready Brew Coffee is a great choice for any outdoor adventurer or even at home. If you love a cup of straight black coffee then this is a great choice.
---
Maxwell House
Maxwell House is an American made coffee brand that has been serving coffee lovers for years.
This brand has a lovely aesthetic in packaging that keeps catching the eyes of newcomers. Plus the sweet smooth taste to keep them around.
The coffee comes in a small canister that is easily portable and resealable. Each container has up to 17 servings but you can add as many spoonfuls to each cup as you like and store the rest for later.
This brand offers many different flavors you can take your time to explore. You may find a favorite, such as the popular sugar-free, decaf French vanilla, but there are loads more to choose from.
This instant coffee comes in a powdered form. When mixed with hot water it makes a creamy foam that makes the coffee resemble a latte.
This brand may be a little more expensive than the others, one sip is all it takes to convince you that it was worth it. Maxwell House provides a great alternative to a standard coffee brew. It's also great for when you are traveling or in a rush.
Overall it provides a delicious cup of coffee in a powdered form. The result after mixing with hot water is frothy aromatic java. That can be made to serve anywhere.
---
Nescafe Clasico Instant Coffee
Nescafe Clasico Instant Coffee is one of the more affordable instant coffee brands on the market. Even though it cost less than some of the other brands it definitely does not skimp flavor.
Once you open the container and that sweet lovely aroma fills your nose, you will know that you are in for something delicious. When you mix the crystals with hot water the smell intensifies and can wake you up out of the deepest slumber.
The only downside of this instant coffee brand is the container that it is sold in is made of glass. This may not be the best option to take on a trip or backpacking for when you need that cup of joe on the go. It would be best to take the instant crystals in a separate storage container better suited for traveling.
One container can go the distance and last awhile as the suggested serving size is for 6 ounces per cup. Of course, you can add or subtract as much as you like to adjust the strength of the coffee.
It may take time to find the right ratio of water to coffee, but it is a journey well worth the reward at the end. If you do not put in enough water then your drink may taste slightly burnt. And if you use too much water then the flavor will be ruined altogether.
Overall, for the cost you get a great tasting instant coffee. Even though the glass packaging limits portability for traveling and backpacking, it is still a great choice.
---
Douwe Egberts Pure Gold Instant Coffee
Douwe Egberts Pure Gold Instant Coffee has been around awhile. And by a while I mean a couple of centuries. This brand has been serving generation after generation of coffee lovers.
It originates from the Netherlands, where they have the highest amount of coffee drinkers per capita. So they may know a thing or two about making a great cup.
This ancient brand provides the benefits of instant preparation and good flavor. If you check the ingredients, you will see that it does contain artificial flavors making it a little less healthy than some of the other brands.
If that is no concern then it certainly still makes a great cup with a bewitching aroma, and taste that can be paired with your favorite cream. You can also make the coffee all on its own to experience the smooth and mild taste.
Even though it does not have a bold and dark coffee taste, it still has all the caffeine an addict needs. But this brand is also good for tea lovers who may want an energy boost to get the morning started.
On the downside you may need to use a little more than the recommended serving size to get the best flavor. Even though it takes more per serving depending on your personal taste, it should not be that disheartening.  The Douwe Egberts Pure Gold Instant Coffee is available at a low price.
---
Folgers Instant Coffee Crystals
Folgers Instant Coffee Crystals makes our list as it provides the bitter taste some black coffee drinkers love at a pretty low price. Compared to the Starbucks VIA Ready Brew it's one third the cost.
If you enjoy cream and sugar this may be a good choice to have as a base. At first, it may take time to find the right water to coffee crystal ratio that makes the best taste for you, but once you find that sweet spot then you'll be ready to whip up a cup anywhere.
The prep time for this brand is one of the fastest when you use hot water, but it can also be used in lukewarm water as well. This is great if you're on a trail or hike without access to or unable to make hot water.
All that being said, this coffee may not provide the best flavor out of the list of instant coffee brands. It certainly has a great cost that makes it worth a try. This is especially if you love to add cream and sugar.
---
Starbucks VIA Ready Brew, Decaf Italian Roast
Starbucks VIA Ready Brew, Decaf Italian Roast may be your best option when it comes to decaf coffee, as it's dark roast flavor is ready in an instant. For those coffee lovers who want the great taste of coffee but not the caffeine, Starbucks VIA is here for you.
You've probably experienced some decaf coffees that taste nothing like the full caffeine java you're used to, leaving not only a bitter taste but disappointment. This blend has such a bold and rich flavor that you won't notice any difference.
While it is fairly priced, this is a sacrifice in quantity per packaging. The blend is packaged to preserve the freshness of the coffee for as long as possible, providing the best quality. This also makes it very convenient to carry with you on the go to the office or the great outdoors.
So instead of going to Starbucks and waiting in line to spend the extra money for a Decaf Italian Roast, don't. Save that time and money, and pick up a bag of Starbucks VIA Ready Brew. It will be well worth it.
---
Jacob's Kronung Instant
We've all experienced working late on a project or need that early morning pick me up after a late night. Jacob's Kronung Instant may be the right choice to get you through those hard times. Don't be fooled by its green label as it is caffeinated to give you a boost when desired.
When mixed with hot water at the right amount it has neither too weak nor too strong of a flavor.  It sits right in the middle good enough for any coffee drinker.
It is packaged in a glass container that is great for storage, but not so much for travel. It's suggested to take some in a separate more durable container. Especially if you intend to take some on a trail or while backpacking.
It comes at an affordable price especially considering it has a longer shelf life than some of the other instant brands. This is definitely one brand that can last and be a nice addition to the pantry of any home or office.
---
Four Sigmatic Mushroom Coffee
If you were curious about mushroom coffee and if it actually tastes like coffee or coffee flavored mushroom soup, don't worry.  We recommend Four Sigmatic Mushroom Coffee to start. So let's address the elephant in the room, this brand really does smell and taste just like coffee.
It's made by extracting grain-free mycelium from the mushrooms. Then it's mixed with the ground coffee at the perfect ratio. This ensures that the blend maintains a good aroma and original taste.
The coffee is vegan as during the processing no animals or animal by-products are used. It also provides the health benefits from the mushroom as an anti-inflammatory. It is crafted so well that it maintains a great taste.
Four Sigmatic Mushroom Coffee comes at a higher price point than other brands on the market. But if you are looking for a unique spin on coffee that promotes good health benefits, is vegan, and instant, it is worth the investment.
---
Treeline Coffee Roasters Geo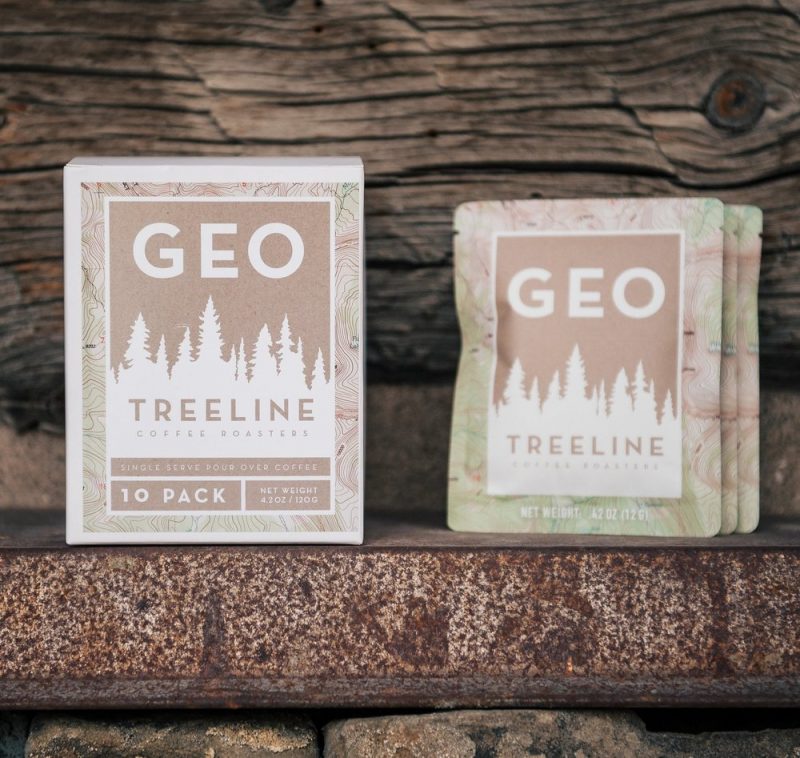 While on a long trail or on a camping trip it can be a real drag to not have coffee to help put that extra pep in your step. That is where Treeline Coffee Roasters Geo comes into play to save the day.
They offer the convenience of being pre-packaged and ready for travel. So if you are in a rush and forget to grab any you can stop by the store to pick up a box and ready to go.
One of the only downsides to this brand is the prep time. It can be used as an instant coffee but it actually is a pour-over coffee.
When prepared it takes about two minutes for a full cup. But if you have enough patience to pitch a tent, then those two minutes will not be that much of a hassle. Besides, once that aroma hits your nose you will not mind the short wait.
Treeline Coffee Roasters Geo is made with real coffee and pure. There are no additives or artificial ingredients to worry about, so the taste remains untampered and rich.
---
Maxim Mocha Gold Mild Coffee
Korea has been providing the world with great music in K-pop, K-drama, and Korean cuisine. Now they are here with an instant coffee that has an equally rabid international fan base. Maxim Mocha Gold Mild Coffee comes to you from South Korea in ready-to-go packets, making it an ideal carry along in any handheld bag.
One packet per gives you a cup that almost tastes freshly brewed. There is plenty of caffeine to keep you going whether on a flight or early morning hike.
The only downside maybe for the dark roast lovers, as the taste of the coffee is light and very smooth. It is the perfect mixture for those who like a healthy amount of cream, sugar, and coffee. It can also be enjoyed during warmer weather and used to make an iced coffee straight out to the packet.
The light easy to carry packets can be opened with little hassle. This allows you to whip up a hot or cold cup of java to start your day or keep it going. If you are a fan of anything Korean, this is another item to add to the list.
---
Mount Hagen Organic Instant Regular Coffee
This is another brand that provides a smoother, milder taste, unlike the dark bitter taste that is associated with instant coffee.  Mount Hagen Organic Instant Regular Coffee does everything a good instant coffee needs to do all while being fair trade. It is organic and certified by one of the largest organic certification companies, EcoCert.
It makes a great cup of coffee in an instant that imitates a homemade fresh brew. Once you take a ready to make travel packet on the road for a camping trip. The aroma from mixing with hot water will take you back home.
With no artificial chemicals, in each sip, you can rest assured that your taste buds are indulging in pure coffee heaven. It will give you that caffeine kick to get your body moving and keep you going. At an affordable rate, it imitates real homebrew.  It is worth the investment if you are looking for an instant brand that is organic and fairtrade.
---
How to Choose and Instant Coffee – Buyers Guide
Instant coffee is gaining popularity, especially in this fast-paced society. But people still want that same flavor as the coffee house shop brew. Here is a buyers guide to help when looking for your first instant coffee! Or if you are looking for tips on how to choose your next instant brand to try!
Coffee Beans and the Roast
The first thing you may want to consider is the coffee bean origin for what flavor you prefer. The main countries that come to mind for coffee beans are Italy, Columbia, Korea, and the Netherlands.
Coffee beans from different countries have their own distinct taste. It'll take some trial and error to find your favorite. You should also consider what roast you prefer out of dark roast, medium roast, and light roast.
The combination of roast and bean from the mass market of brands leaves much to be explored. But so many options it's guaranteed there is a perfect fit for you.
Caffeine Levels
Before making your purchase, be sure to check the caffeine levels per serving, especially if you are pregnant. Also, consider if there is a chance that your children will consume anything that you are also drinking.
The amount of caffeine should be listed using the grams for the units of measurement. To cut the risk of ingesting too much caffeine it is suggested to have less than 60 g per serving and do not ingest any at all.
Additives and Flavors
Many instant coffee brands use additives to help the process have a fast brewing time. They can also include artificial flavors to enhance flavor. This technique is also used to simulate the taste of a fresh coffee house brew.
When mixing instant coffee there can sometimes be a cream that forms from some of the additives and flavorings. This could have already had an impact on you with past experiences trying instant coffees. Be aware when looking for a new one.
Packaging
The packaging can come in two main forms; ready for travel in packets or in a larger container. When shopping for an instant coffee think about where you would need it instantly.
That could mean bringing easy to carry packets on the road or maybe leaving the glass jar or canister in the pantry at home for those mornings where you don't have time for traditional brewing.
Price
The more instant coffee you consume the more expensive it will be. So when shopping for a new brand you may consider the price per serving. Some coffee certainly may be priced higher but if it requires less per serving than the cheaper brand, it may be worth the initial cost upfront.
Also consider shelf life as that may be a contributing factor to how fast you drink it.
Instant Coffee Tips and Tricks
Attempt using the instant coffee with cold water first, then use hot water
See the instructions for suggested water to coffee ratio or check our guide for the perfect water to coffee ratio, but let your taste buds be the real guide.
Add some flavor to your cup of java with some spices such as vanilla, cinnamon, or cocoa
Instead of using hot water use hot milk
Blend your coffee together with a spoon full of butter or oil
Believe it or not, but instant coffee is a key ingredient for some bakers
Instant coffee has made its mark with convenience and is here to stay. Hopefully, during this review, you came across one that sparked your interest. Now you have some tools and information as you explore the many options in the world of coffee making on the go![Meta Description]Looking for the best instant coffee brands to take on road trips or for work when you're running later? See our review of instant coffee brands and buyers guide