We independently select these products — if you buy from one of our links, we may earn a commission.
5 Best Guatemalan Coffee Beans in 2023
When it comes to crafting the perfect cup of magic bean juice, Central America knows a thing or two about cultivating world-class coffee.
Guatemala, in particular, has been producing premium coffee since the 1860s, periodically topping the charts as one of the largest coffee-growing countries in the world.
So, what makes Guatemalan coffee special?
Guatemala has one of the most diverse climates in terms of coffee production. An array of unique microclimates and complex coffee-growing conditions results in a huge selection of varying flavor profiles and qualities.
This surplus of options can be both a blessing and a curse. Sometimes finding the perfect cup of Guatemalan coffee can feel a bit overwhelming.
To help you along on your Guatemalan coffee journey, we've put together a list of the top beans to consider, as well as some interesting information about Guatemala's coffee-growing regions. 
5 Best Guatemalan Coffee Brands
Volcanica, Guatemala Antigua Coffee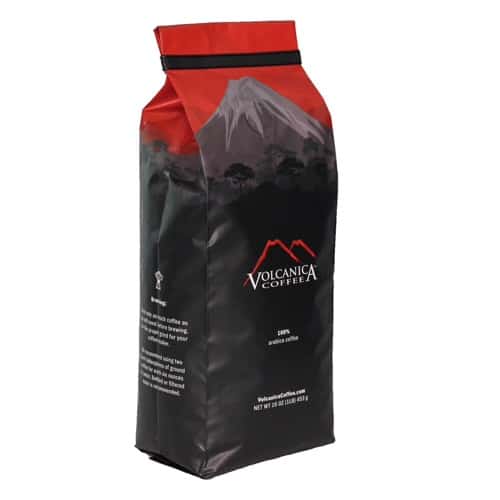 Nestled between two volcanoes, Antigua has long been considered the most prized coffee-growing region in Guatemala.
Volcanica's Antigua coffee celebrate the region's renowned status by offering a smooth bodied, rich, and sophisticated coffee bean that represents Antigua in its most authentic form.
Volcanica's Antigua beans are roasted to order and known for their powerful, yet pleasant aroma. These lively beans are also tasty and flavorful, but not too sweet, offering coffee-lovers an impeccable balance of both nutty and chocolatey flavors.
---
Out of the Grey, Guatemalan Asobagri Hue Hue Tenango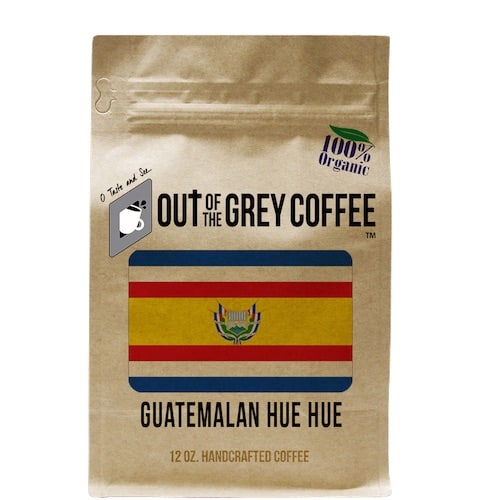 Medium Roast
Fair Trade/Organic
It's hard not to notice the complicated label on this bag of Out of the Grey beans. And you're probably wondering what exactly Asobagri Hue Hue Tenango means.
Out of the Grey's Guatemalan bean is sourced from ASOBAGRI, a cooperative in the Huehuetenango region of Guatemala. Out of the Grey's humanitarian reputation lends itself perfectly to ASOBAGRI's noble cause – to educate coffee-growers on quality guidelines, support sustainable agriculture, and produce certified organic coffee.
Aside from sourcing high-quality arabica beans ethically and organically, Out of the Grey has also managed to deliver a rich, complex, and delectably sweet coffee bean. This Huehuetenango bean features traces of Jasmine, date, pistachio, blood orange zest, coconut, and pistachio.
---
Volcanica, Guatemala Peaberry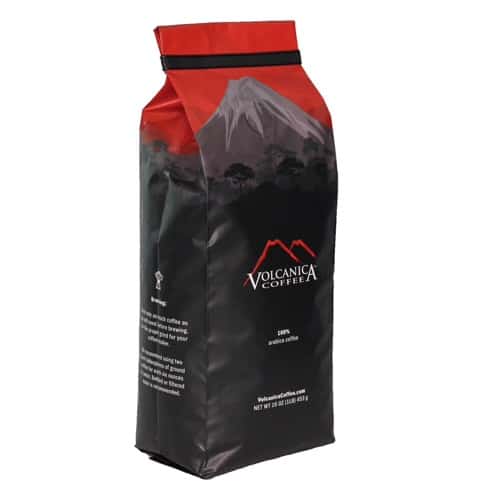 Volcanica's exotic coffee beans are known as some of the most rare and enjoyable beans on the market. And apparently, when it comes to Guatemalan coffee beans, sourcing an elite, traditional Antigua just wasn't enough.
Volcanica also happens to offer a truly remarkable and highly celebrated Peaberry bean. Peaberry beans are considered to be finer quality than the rest of the crop, and Volcanica's Guatemalan Peaberry is no exception.
This medium bean is bold, sweet, and smooth, featuring vibrant acidity and a subtle hint of spice. As one of the most fragrant coffees in the world, this Peaberry bean is sure to liven up the room.
---
Don Pablo, Pablo's Pride Guatemala
Medium Roast
GMO-free, Organic
Don Pablo is known for their special ties to premium coffee growers in Latin America and Certified Organic coffee-growing facility. But their tasty 100% authentic, GMO-free, Arabica beans are what keep coffee-lovers coming back for more.
Pablo's Pride Guatemala is silky smooth, clean, and offers an incredible depth of flavor. These beans receive subtle caramelization of natural sugars, so your brewed batch with retain a sweet, natural, and pleasant aftertaste.
Pablo's Pride is less acidic than some of the other beans on this list and offers a characteristically Guatemalan cocoa and caramel finish.
---
Java Planet, Guatemalan Organic Coffee Beans
Medium Roast
USDA Organic, Fair Trade, Bird-Friendly
Like Out of the Grey, Java Planet is dedicated to roasting premium beans that are chemical free, pesticide free, and eco-friendly. Their Organic, Fair Trade, and Bird-Friendly designations offer peace of mind to premium coffee-drinkers that appreciate ethically sourced and naturally nurtured beans.
This family-owned and operated coffee roaster offers a Guatemalan bean that is smooth, full-bodied, and features a flavor notes of fruit, caramel, and chocolate.
Java Planet's organic Guatemalan bean is also ideal for coffee-lovers that have sensitive stomachs or have had adverse reactions to bitter brews.
---
Guatemala's Arabica Varietals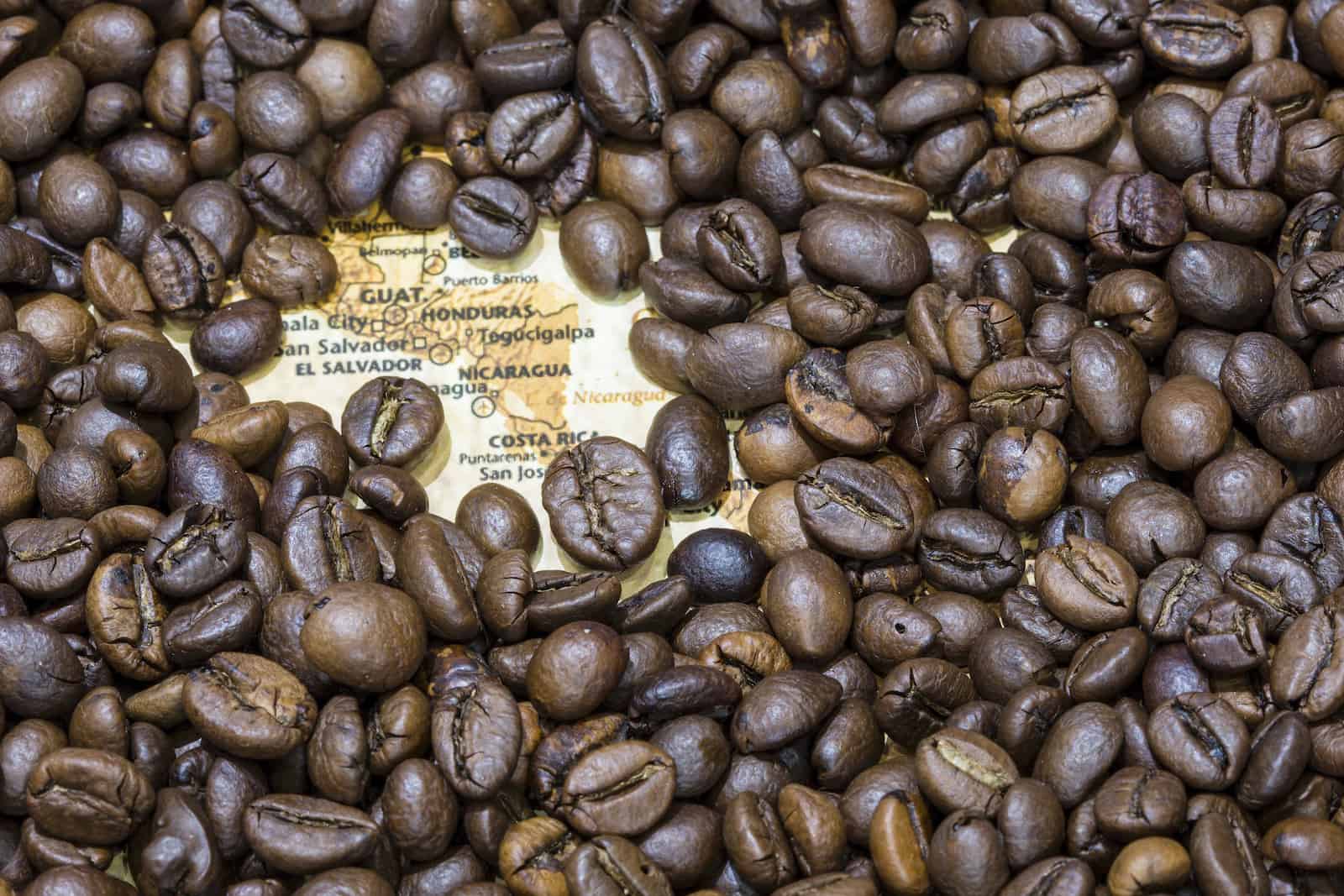 Guatemala's specialty beans are predominantly Typica and Bourbon varietals.
But what exactly does that mean?
Basically, these fancy titles are a way to describe high-quality Arabica beans. Bourbon and Typica plants are known to be the crème de la crop (no pun intended) of arabica varietals and set the standard for cup quality.
Guatemala also grows Catuai, Caturra, and Pache beans, all of which were derived, in one way or another, from the prized Bourbon or Typica beans. Each varietal will produce its own unique coffee profile (i.e. flavor, acidity, sweetness).
Guatemala's Coffee Growing Regions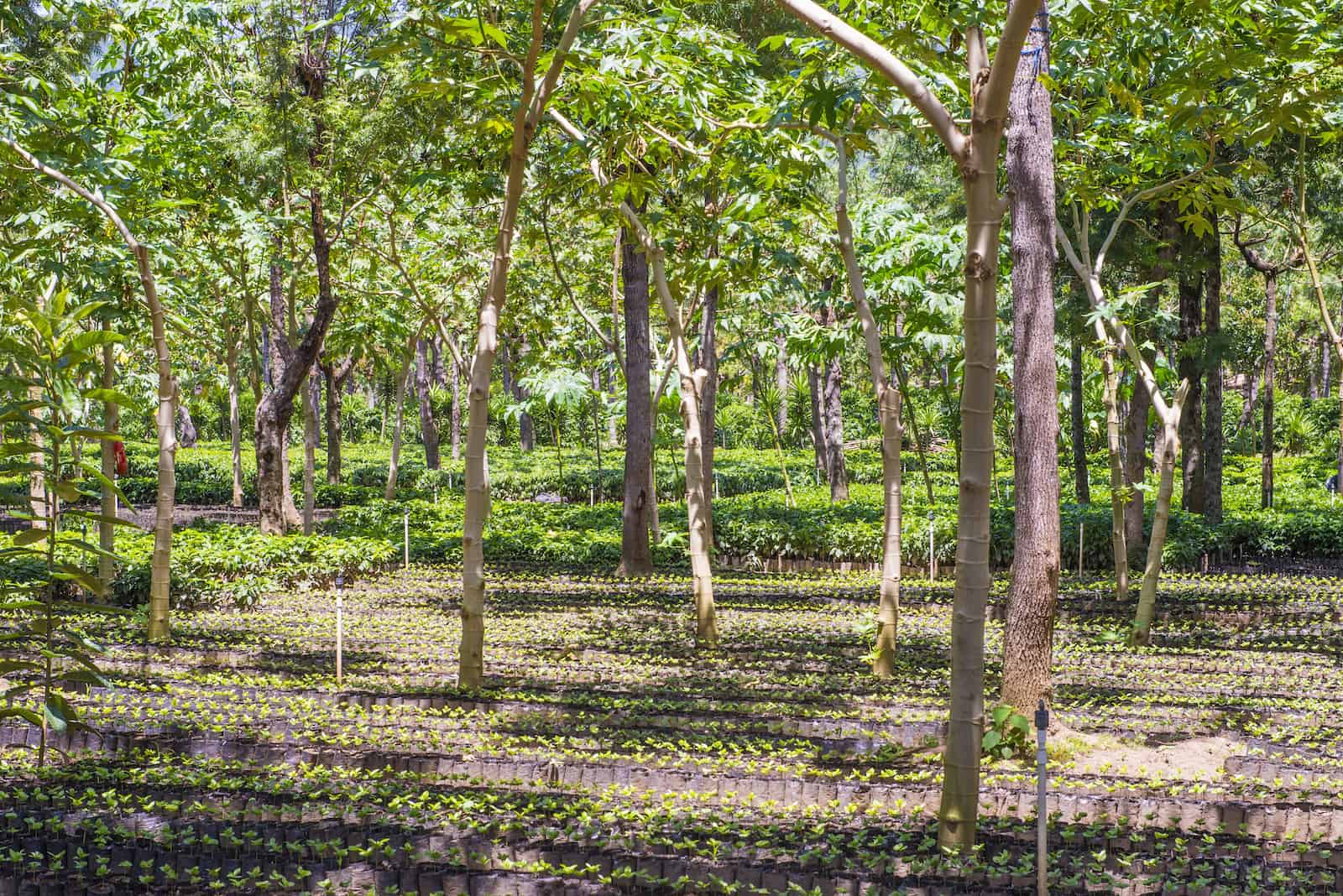 Guatemalan beans are infamous for their flavorful, full-bodied flavor profile. But what excites most coffee drinkers is the incredible diversity in flavor profiles between different coffee-growing regions.
In Guatemala, there are over 125,000 coffee producers concocting delicious beans and eight unique coffee growing regions that span 300 distinct micro climates. The result – a fascinating selection of premium beans.
Antigua
When coffee connoisseurs think about specialty Guatemalan coffee, chances are they're thinking of Antigua. The rich, volcanic soil and low humidity in this region caters perfectly to the characteristically rich, velvety flavors of a traditional Guatemalan beans.
In fact, Antigua coffee beans are so popular, coffee growers from other regions have been caught shipping their beans to Antigua to increase their appeal and price. Fortunately, the Antiguan Growers Associationhas worked diligently to put a stop to bogus Antigua beans.
Coffee grown in Antigua is known for its apple-like acidity and sweet, chocolatey flavors.
Fraijanes Plateau
Fraijanes beans aren't just grown in volcanic soil, they actually get a periodic dusting of ash from nearby Pacaya, and active volcano. Like Antigua, Fraijanes is notoriously dry and sunny, producing a full-bodied and flavorful cup of joe. Coffee grown in this region rarely reaches the United States, but if you can manage to get your hands on a bag, you should expect a subtly sweet aroma and complex flavor profile.
Highland Huehuetenango
Sitting on the border or Mexico, Huehuetenango is the driest, highest, and most remote non-volcanic coffee-growing region in Guatemala. The predictable, subtropical climate in the Huehuetenango region caters to the production of specialty beans with a wine-like, mildly acidic flavor profile.
Rainforest Coban
Unlike some of the sunnier, volcanic coffee-growing regions in Guatemala, Coban is a subtropical forest that receives steady rainfall for most of the year. Beans cultivated in this region grow in mostly clay or limestone soil and receive very little direct sunlight. This cool, rainy climate results in beans that are bright, medium-bodied, and far less acidic.
San Marcos
Known as "the place where volcanoes awake," San Marcos is infamous for its heat, humidity, heavy rainfall, and high-altitude volcanoes – all the makings of an incredible coffee bean. Beans grown in San Marcos are heavily influenced by the Pacific Ocean and are known to be distinctly acidic and floral in flavor and aroma.
Atitlan
Like San Marcos, Atitlan is heavily influenced by the Pacific Ocean, receives a significant amount of rainfall, and is surrounded by several volcanic mountains. Known for their eco-friendly farming methods, Atitlan produces naturally fertilized, full-bodied beans with spicy or floral acidity.
Nuevo Oriente
Nueva Oriente, one of the oldest coffee-growing regions in Guatemala, sits on a former volcanic range along the border of Honduras. For decades, small coffee growers in Nuevo Oriente have been cultivating premium beans that are known for their high acidity, strong aroma, and full-bodied flavors.
Conclusion
Guatemalan coffee is known for its complexity, variety, and eclectic flavor profiles. Some beans will taste like a delicate fine wine, while others will highlight the soul-satisfying flavor notes of sweet cocoa.
If you're a novice specialty coffee-drinker, we recommend starting with a well-known, iconic coffee-growing region, like Antigua, to get a feel for the traditional flavors of a Guatemalan brew.
Or, venture out of your coffee-drinking comfort zone and brew a batch from each unique region to figure out which Guatemalan bean really makes your heart sing. Whichever you decide, we're sure you won't be disappointed.